Louisiana Capital City Obedience Club, Inc.

November, 2000

State Fair pictures...

Left to right: Maggie-Border Collie, Tibeau-Std. Poddle, Butch-Border Collie, Austin-Min. Poddle, Reily-Boxer, Hammer-Whippet, Muffy-Pomeranian, Okie-Min. Schnauzer, Posh-Samoyed, Carmel-Boxer.

Left to right: Maggie & Mark, Tibeau & Polly, Butch+ Austin & Nedra, Reily & Jennifer, Hammer & Noel, Zeke & Kay, Muffy & Cindy, Okie& Alex, Posh& Robbie, Carmel & Kristy.

January, 2000

Agility pictures...

Our first Agility pupils. Stars every one.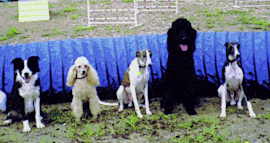 Left to right: Butch-Border Collie,

Austin-Miniature Poodle,

Hammer-Whippet,

Tibeau-Standard Poodle,

Baron-Whippet.

Hammer walks the "The Walk".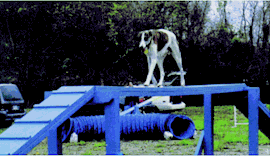 Tibeau crosses the yellow contact zone on the teeter-totter.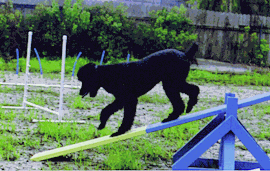 Austin shows off his jumping form.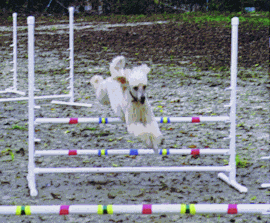 Hammer jumps through hoops for agility.
Austin exits the tunnel on his way to the next obstacle.
February, 2000
Other Events...
LCCOC at Baton Rouge's first Mystic Krewe of Mutts Parade.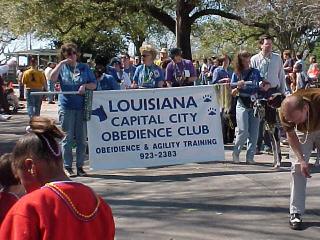 Page Updated 12/23/00